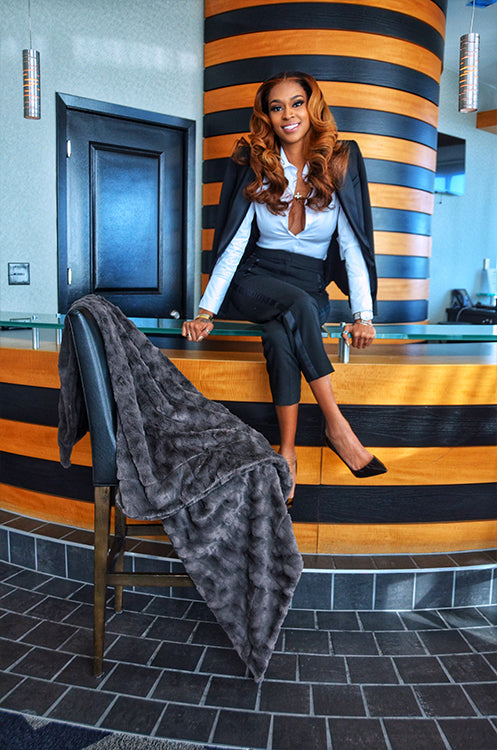 Welcome to the Fabulous World of S&S Lux!

We are luxury home goods company, featuring luxurious designer blankets, pillows, art, and home wearables. Our quality-crafted home goods make a statement in any home, children's nursery, and living area.

S&S Lux is the creation of owner Shivolli DaSilva, our luxury blankets are unlike any other. "You will fall in love with the luxurious feel of our blankets and the luxurious design"

S&S Lux strives to give our customers a one of a kind shopping experience both online and in store. We know your family will love our snuggle chic blankets as much as we do.
Interior Designers
S&S LUX is excited to welcome you to our INTERIOR DESIGN PROGRAM (IDP). We offer a generous discount program, exclusive previews and trade customer events. Our assortment of furniture, fabrics and accessories will help you create environments that appeal to your clients' individual tastes and budgets
Product Customization
We now offer custom pillows and blankets, to submit a custom order please email: interiors@ssluxonline.com
Gifting Program
Are you a professional realtor, financial adviser, wealth manager, or power broker who is looking to make a statement to all of your clients! Lets us create a custom blanket or pillow on behalf of your company. For more information email: gifts@ssluxonline.com
Learn How to Care For
Your Cozy Chic Blanket!
Our blankets are specially made to be durable enough for the washing machine. Simply, machine wash in cold water with regular detergent. Pods are not recommended and for best results, wash alone. Avoid fabric softener. Line dry, or use Air Fluff setting in dryer.
Our Instagram @ssluxatl
Loading